Welcome to the home page of ABC doggy. We are a small breeder interested in breeding high quality, healthy pets for you and your family. We currently only breed Havanese. Check out our new June litters!!
Our puppies come with:
* Eukanuba puppy food
* Written health guarantee
* Shot and Worming record
* Registration papers
* Starter kit full of training tips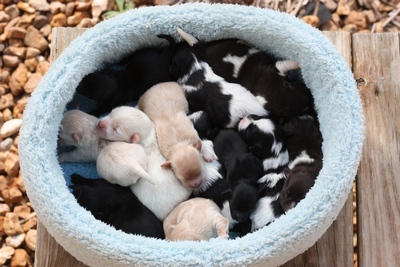 Location: Roanoke, IL. Roanoke is located in Central IL, about 2 hours south of Chicago, 2.5 hours from St. Louis, and about 3 hours from Indianapolis.
We invite you to spend some time browsing our website, and feel free to send an email neal@abcdoggy.com or call at (309) 923-9663 if you need anything.